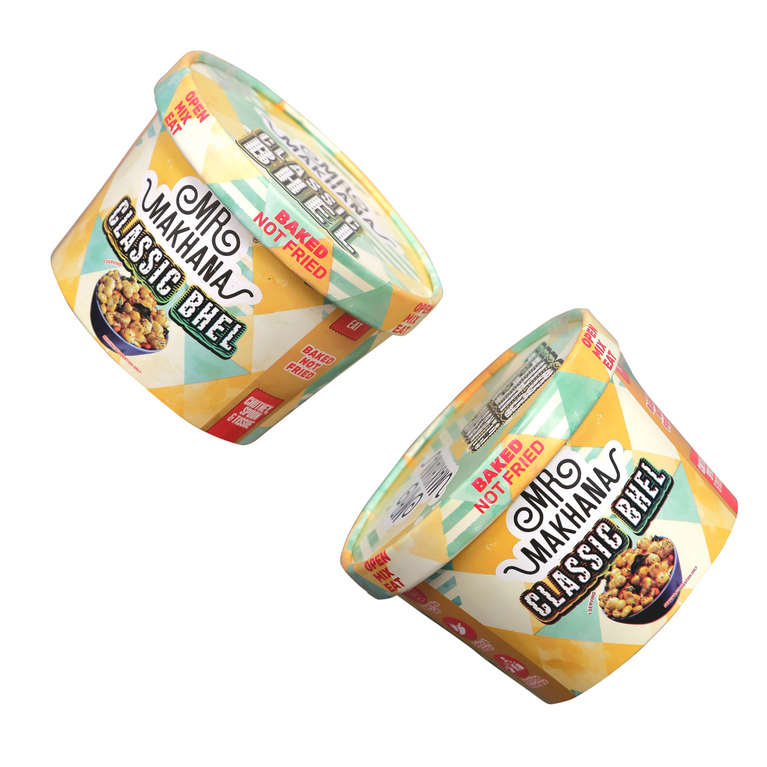 Makhana Bhel is a tasty & healthy snack made with Makhana, puffed rice, peanuts & multigrain chips. It's a perfect blend of sweet and tangy flavors, easy to make and customizable with spices.
Enjoy it any time of day for a satisfying snack.

Bhel Mix 86% (Roasted Makhana/Popped Lotus Seeds, Puffed Rice, Peanuts, Extruded Chips [Jowar Flour, Rice Flour, Maize Flour, Tapioca Starch, Potato Powder, Chickpea Flour], Edible Vegetable Oil (Sunflower Oil) 7%, Spices and Condiments 7% (Sugar, Salt, Black Salt, Onion, Dry Mango, Turmeric, Coriander, Tomato Powder, Corn Starch, Maltodextrin, Black Pepper, Garlic, Cumin, Red Chilli, Fenugreek seed, Acidity Regulator (E330) and Antioxidant (E319).