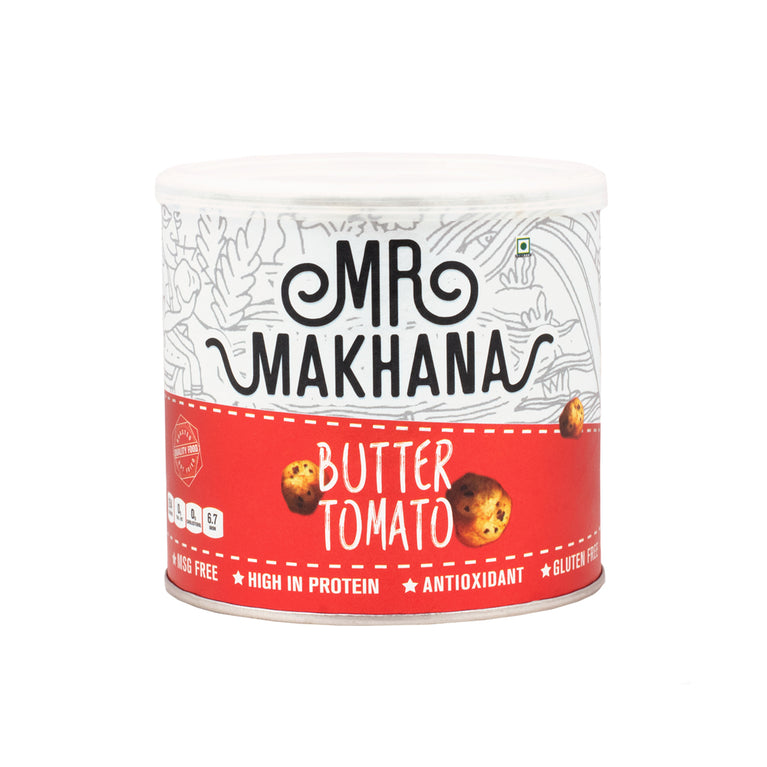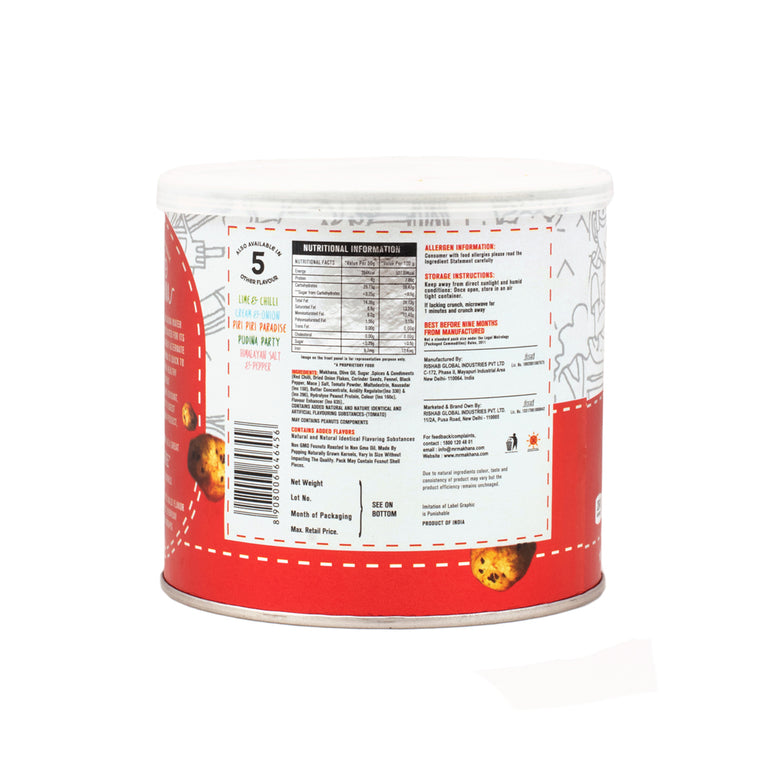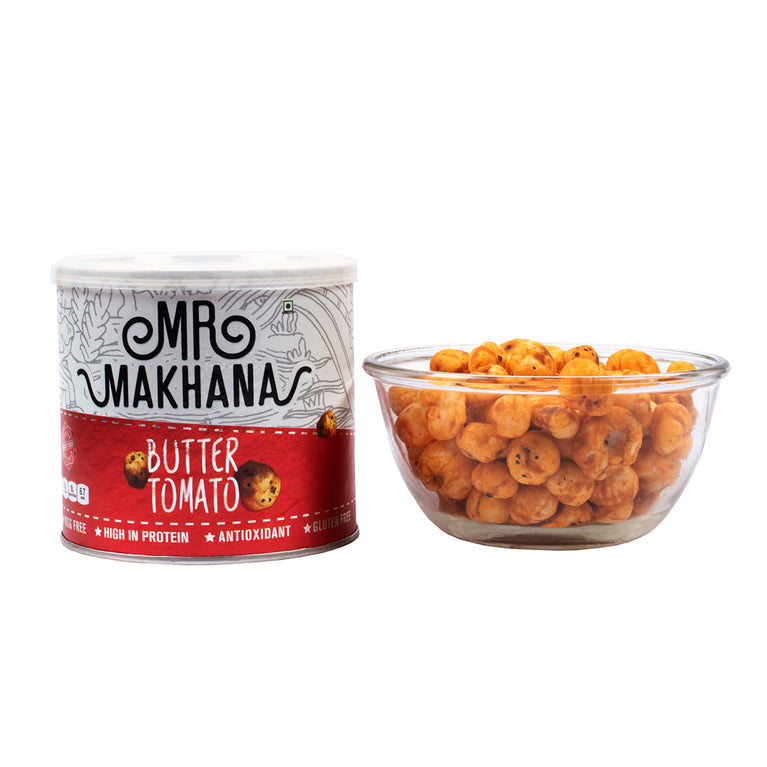 This is a Vegetarian product.   
Butter is always better but, with the tanginess of Tomato, it makes a perfect add-on in the Makhana for the explosion of deliciousness in your mouth.
Butter Tomato 50 gm is a product of Mr. Makhana which is MRP Rs.150/- per Jar. It is made of Nausadar (Ins 150), Butter Concentrate, Acidity Regulators (Ins 330) & (INS 296), Hydrolyse Peanut Protein, Color (Ins 160c), Flavour Enhancer (Ins 635), and other ingredients.
Nutritional Information Per -50 Gm
| | |
| --- | --- |
| Energy | 264 Kcal |
| Proteins | 4.00 g |
| Carbohydrates | 29.73 g |
| Sugar Content | <0.25 g |
| Total Fats | 14.36 g |
| Saturated Fat | 6.6 g |
| Monounsaturated Fat | 1.6 g |
| Polyunsaturated Fat | 1.56 g |
| Trans Fat | 0.00 g |
| CHOLESTEROL | 0.00 g |
| IRON | 6.7 mg |
Nutritional Information Per -100 Gm
| | |
| --- | --- |
| Energy | 527.89 Kcal |
| Proteins | 7.86 g |
| Carbohydrates | 59.47 g |
| Sugar Content | <0.5 g |
| Total Fats | 28.73 g |
| Saturated Fat | 13.20 g |
| Monounsaturated Fat | 12.40 g |
| Polyunsaturated Fat | 3.13 g |
| Trans Fat | 0.00 g |
| CHOLESTEROL | 0.00 g |
| IRON | 13.4 mg |